In this post, we are excited to share how you can easily cancel POF subscription by just following the simple steps.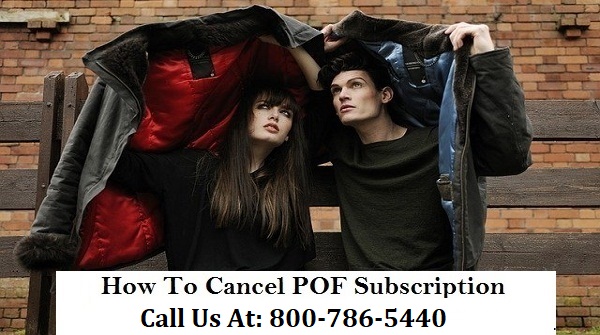 POF is an online dating app that allows singles from all around the globe to unite with their matching ones that lead to a long-lasting relationship. Members can create accounts on POF by filling out their information like name, interests, likes and not likes, etc. They can also search for other members with their similar interests and contact them by sending messages to them.
Members can also use the "flirt" feature to show interest for the other members. Premium features are also available in POF, which members can access by upgrading their account. For premium features, POF charges a fee and allows the members to watch the ad-free view of the site and members can also upload additional images on their account.
If you think that Plenty Of Fish does not work for you or you don't need any longer and want to cancel your Plenty Of Fish/POF subscription. For that, there are three ways through which you can cancel POF subscription.
How Can I Cancel My POF Subscription 2020
If you are using a mobile device, then the procedure of POF Cancellation is slightly different depending upon whether you are using iOS or Android devices.
For Android Users:
If you are using an Android device, then you have to follow the below steps to cancel plenty of fish subscriptions.
Open Google Play Store App.
Now Go to the "Account" under the Playstore menu
Touch Subscriptions.
Then tap on the POF app.
Now tap "Cancel" and "Yes" to confirm the cancellation of POF apps on your Android phone.
For iPhone & iPad Users:
To cancel POF membership or subscription in the iPhone and iPad do the following steps:
Firstly Go to the Settings
Then go to the iTunes & App Stores
Then Tap on your Apple ID
Then view Apple ID and Subscriptions.
Now find POF membership and tap on it.
A list of the menu will be appearing on your screen with an option to cancel your monthly subscription.
Click on it. Now you are done.
For iMac Users:
Below are the steps for iMac users to cancel POF membership:
Open iTunes and sign in with Apple ID.
Now go the "Account" and click on the "View Account"
Now go to the "Settings" and click on the "Subscriptions".
Now click on the "Manage".
Search for your pof.com subscription, click on it.
Then "Edit" and "Cancel Subscription".
Cancel POF Subscription Through Online:

You can cancel your POF subscription by calling on Plenty Of Fish Customer Helpline or by sending them an email at csr@pof.com regarding the cancellation. You have to mention your details like Name, Address, Date Of Birth, Email, Billing Address, Username, and Phone Number while emailed to them.
You will be also asked the Name, Address, Date Of Birth, Email, Billing Address, Username and Phone Number over the phone when you talk to the customer representative of POF. It is to verify your identity that you are the one who is the owner of this account
If still you unable to cancel your POF subscription, for that you can also take POF Customer Support by talking to them.