How To Install YouTube TV On Roku
Install YouTube TV on a Roku is quite simple. For that, you must have basic knowledge about technology and would have to follow some basic instructions.
Now watch your favorite shows, movies or cable channels, sports channels, and premium channels with Roku- No cable box required.
Getting the YouTube Tv on the Roku device is very simple, all you need to follow the steps as listed below: But before that, be sure that you have an updated version of Roku and it should be powered on.
How To Add YouTube TV On Roku:
Press the Home button from your Roku remote.
Select Streaming Channels from the list appears on the left side of the screen, and then select "Search Channels".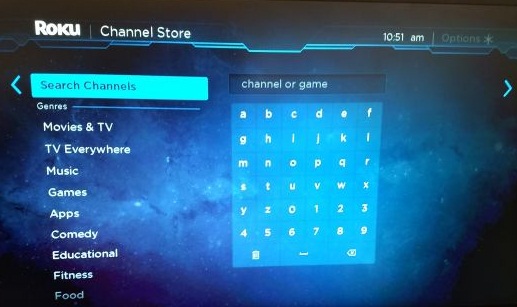 Now search YouTube TV with the help of a keyboard that appears on the screen.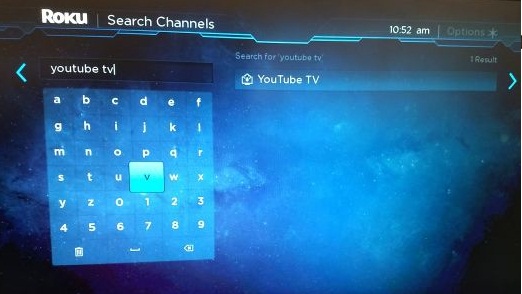 Select YouTube TV when it appears in the search results. Then click on the "Add channel".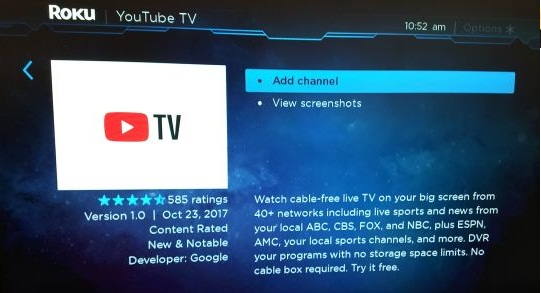 Wait For The YouTube Channel to be installed. It will take a minute to be installed. Once it is installed, click on the "Ok" button.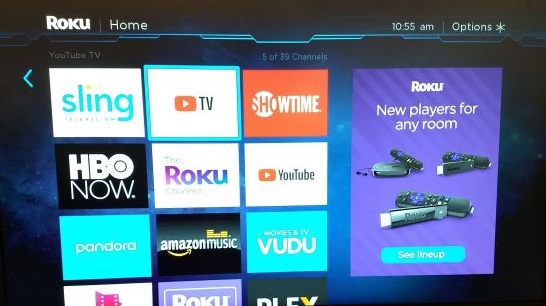 If you wish, you can open YouTube TV right away. Otherwise, go to the home menu and select it from there.
If you have already registered on YouTube TV then directly sign in and enjoy the YouTube TV services.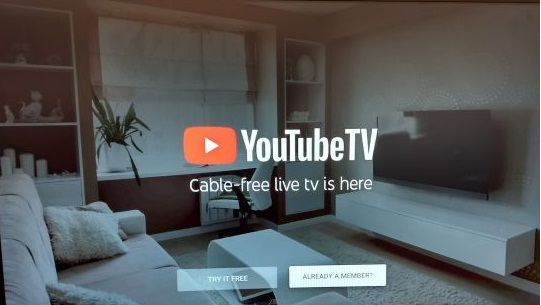 If you have not registered on YouTube TV then click on Try IT free and follow the instructions to sign up.
Frequently Asked Questions:
Q1. How To Link Roku Account with YouTube Tv account?
Launch the YouTube TV on the Roku channel and select already a member from the screen.
Visit tv.youtube.com from a mobile or computer device. Sign in to your Google account and enter the code as shown on the Roku channel.
The Roku channel will automatically link with your YouTube Tv after going through the process on the website.
Q2. Which Roku device compatible with YouTube TV?
Ans. According to Roku, YouTube TV is compatible with all current Roku devices includes: Roku Ultra, Roku TV, s, Roku streaming Stick (380x,3600x), Roku 2 (4210x), Roku 3 (4200x,4230x), Roku 4, Roku Premiere, Roku Premiere+, and Roku Express/Express+ (3910x,3900x/3710x,3700x). Apart from all Roku Ultra is best as it supports 4k HDR movies and shows, so it is perfect for your television.
Q3. Is YouTube TV Free On Roku?
No. YouTube TV is not free on Roku. You have to pay 49.99$ charges if you subscribed YouTube TV services.